This month shark is celebrating it's 10th anniversary. The photos below are from our first New Zealand NAVY installation. Since then we have saved the backs of many defence crew as well as recreational boaties, NZ coastguard and tour boats. We now have several thousand suspension seats in use around the globe and our customers have been fantastic and continue to deliver positive feedback. Our goal is to make suspension seating available to all boat users so that the boating experience is more fun, safe and comfortable. As our business grows and changes, our goals will remain the same.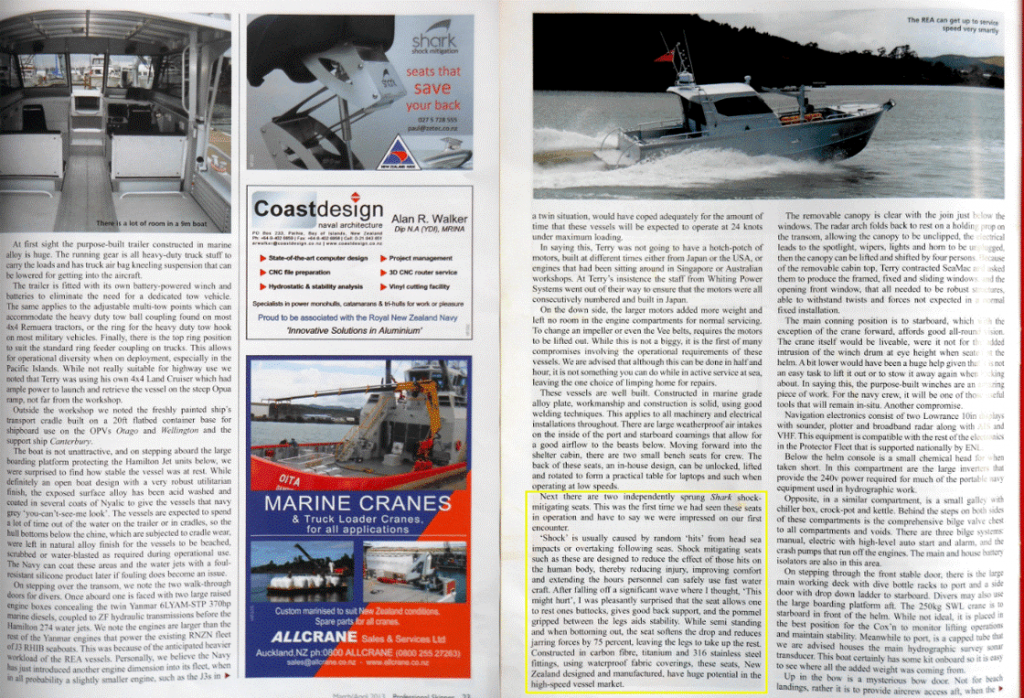 The image below shows the prototypes and progression of how we arrived at the suspension we are proud of today. Thank you to everyone who has been a part of our journey, while creating many special memories on the water. Happy birthday shark!
Shark is always finding ways to meet boat builders needs when it comes to making the perfect boat for their customers. The most commonly heard phrase we hear is, "it needs to be lightweight". This is something we agree with as it makes journeys more economical, makes transportation off water easier and allows the boat to drive much better. 
Over the years with each model weight reduction has always been a focus. Now we are at a point where we are able to look back at the improvements in not only weight reduction, but also in travel.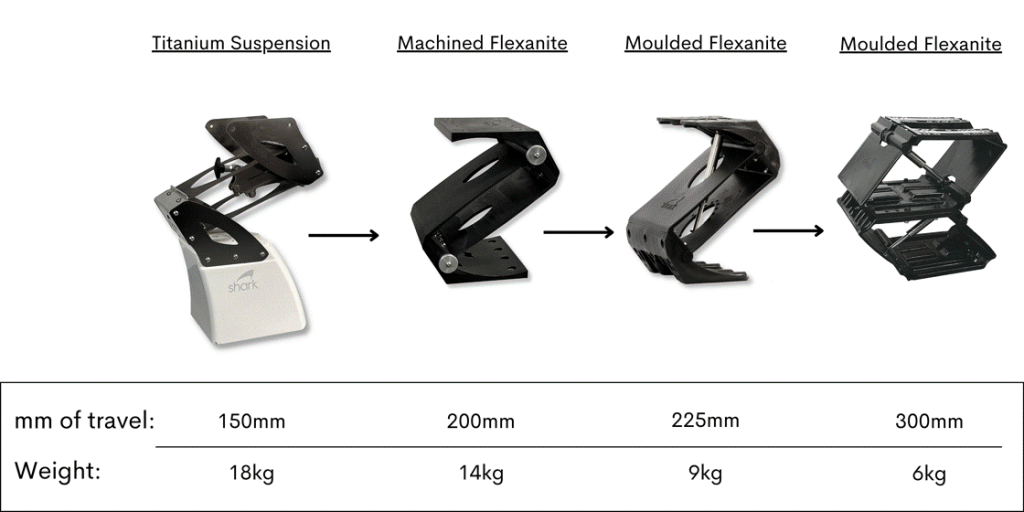 With the newest addition of FLEXPOD, there is an option to stack 2 suspensions on top of each other to create the lightest suspension ever with the most travel. Since our first suspension, the travel has doubled, the weight has been reduced by 2/3 and the cost has remained the same. This reduction in cost further assists boat builders to win tenders.