Shark has recently passed the ABYC testing standard which is an American test which requires a series of weights up to 400lbs (181kg) of weight to be dropped from 9 inches on the product and then left to sit for 5 minutes. The main purpose of the test is to see how components of our seat will bounce back after experiencing prolonged force and weight.
There were 3 areas of interest for our product, the main seat, foot-pegs and our arm rests as seen on LUXE.
The seat performed excellent for the downwards drop, the seat behaved as it should similar to experiencing a large wave impact. On the pull test the seat warped and bent dramatically, however when the tension was released after 5 minutes it bounced right back to where it was.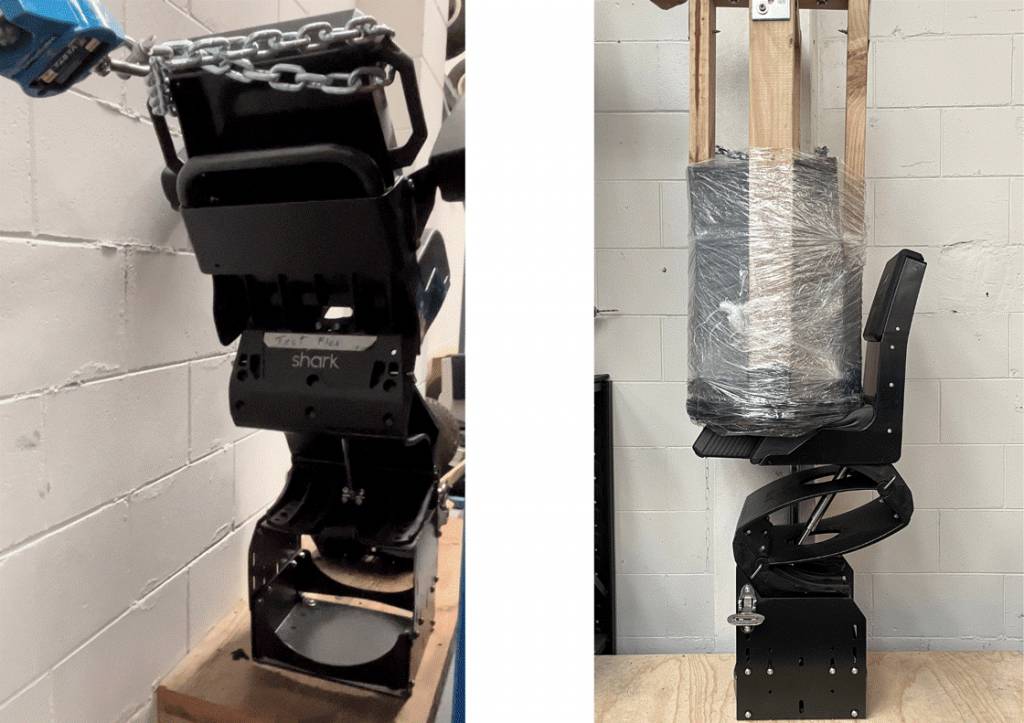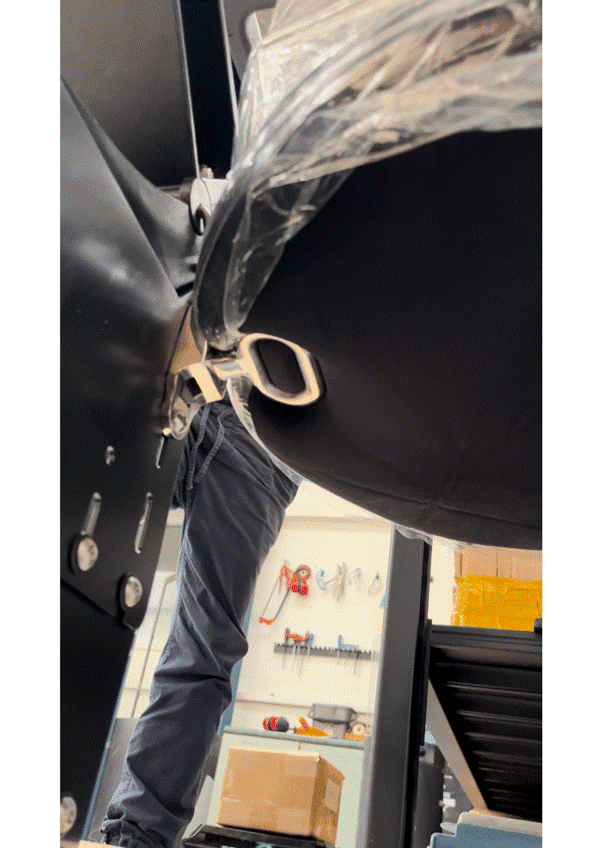 The arm rests impressed us because they have the least amount of support on the seat. With 400lbs of weight for 5 minutes, there was a lot of stress on this component and throughout the process there was no cracking, creaking or breakages. Once the weight was removed there was a slight deflection as shown in the image below however this is very minor and was able to be moved back up to the original position using the adjustable height roller on the bottom of the arm rest.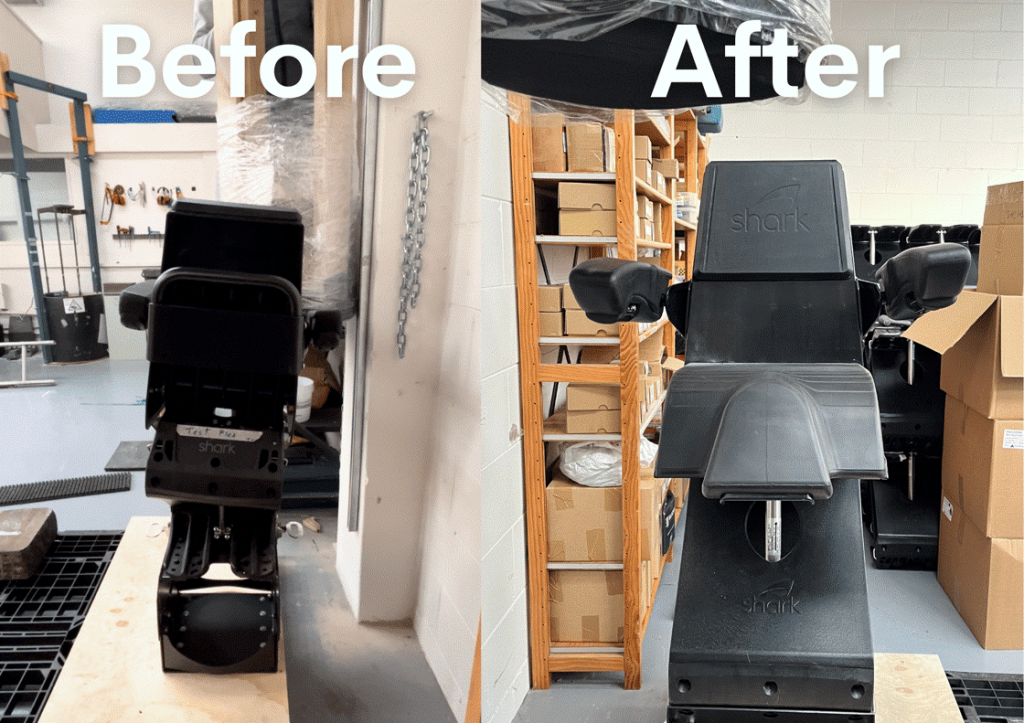 With another testing standard under our belt – we hope it's clear that we are serious about saving backs. A low price tag in the market doesn't mean this is a cheaply made product – It means a step is being made in the direction of making suspension seating available to as many boat users as possible, reducing risk and increasing comfort in the marine industry world wide.